Pierce Promoted to Plant Mgr. of Burton Facility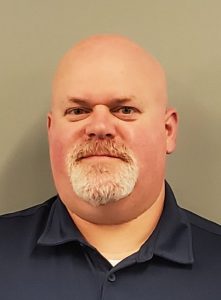 Matt Pierce took over as Plant Manager of V&S Schuler Engineering's new facility in Burton, Ohio, in June. Pierce, an AWS Certified Weld Inspector, joined V&S Schuler Engineering this March as our Quality Manager at the Burton facility.
"Matt has great organization skills, plus he has experience in both production and quality," V&S Schuler Senior Vice President Greg Shaheen said. "His management back-ground will be an asset in finding and retaining great employees."
Pierce came to V&S Schuler from Engineered Endeavors, where he was Quality Supervisor. In that role, he inspected raw materials, purchased parts and components, and finished pieces to verify they all met testing and inspection standards.
His responsibilities included creating and maintaining standard operating procedures, implementing criteria and procedures for inspection and testing, and monitoring performance of quality control systems to ensure effectiveness and efficiency. With Pierce's proven experience in process improvement and his extensive knowledge of welding systems and fabrication equipment, a promotion was in order.
"As the workload continues to increase at Burton, Matt will play a pivotal role in the growth of our company," said George Cook, Operations Manager of V&S Schuler Engineering. "We're fortunate to have him in Burton."
A native of Mantua, Ohio, Pierce served in the United States Navy from 1997 to 2006 as a Petty Officer and Leading Petty Officer at the Officer Training Command in Newport, R.I., where he earned distinction for out-standing leadership and exceptional performance. He and his wife, Kristin, reside in Newbury, Ohio, with their two daughters, Claire (age 6) and Dylann (5).